Music
Will be added soon.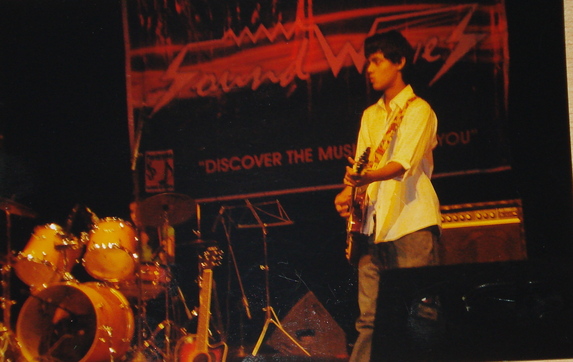 ---
Origami
The very first exposure to Origami occurred when my mother brought back two origami sumo wrestlers from Japan when I was 5 or 6 years old. The idea was to place the wrestlers next to each other and pound the table until one of them falls down, declaring the other as the victor. This invoked in me the idea that toys do not have to be bought.

I began origami though some simple books and followed multiple instructions to create hundreds of different models over the past decade and a half. When I lived in New York City, I attended the International Origami convention three years in a row, took classes and even had one of my models displayed in the origami exhibition in 2004.

Today, Origami is an escape from my day to day activities. I have also begun reading math theorems that govern many locks and forms.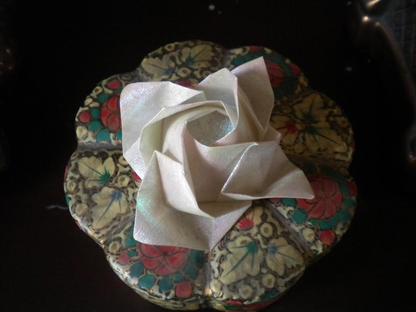 ---
Entrepreneurship
Growing up, I always imagined that an entrepreneur is an individual who organizes and operates a business. However, Cornell made me realize that it is so much more that just that. As I began working on fun new projects, I started thinking about the problems my projects could solve in the world or the people it might affect. I dove straight into the world of innovation and creativity when I participated in 3 Day Startup (3DS) in 2011. 3DS organizes 3 day long entrepreneurial events in Universities across the world where students are introduced to Industry employees and venture capitalists. The aim of the event to create a minimal viable product for a startup and present it to a panel of judges.

4th Wall

During 3DS, I started an endeavor called 4th Wall that would create an API so could be used to create personalized Applications. It was supposed to be used to create products that behaved different based on where and who the user was. For example, we demo'ed an android game where each of the characters was named after someone from the user's Facebook friends list. Also, the game would reflect whether or not it was day or night in the user's actual surrounding. It would also reflect the weather conditions of the user's location.





Motistic

The next year, I organized as well as participated in 3DS where I worked with Tammi Nguyen on Motistic, a stop shopping site for Men. i worked on the Django backend and polled other websites for clothing while using Support Vector Machines to make predictions based on the user's preferences.

Peer Finder
My last entrepreneurial stint was a startup that Geoffrey Venon and I founded called Peer Finder. The idea was to use Face.com's facial recognition API to be able to identify people. This mobile app asked people to sign in using Facebook and then started categorizing their friend's faces. The user could pick a picture from the internet or from their library and ask the app to pull information on the person in the picture. The app would use Face.com's facial detection algorithm and then run the recognition algorithm on the databases to pull Facebook data publicly available about that person. Unfortunately, after Facebook acquired Face.com, their public API was shut down and we have been unable to continue without an alternative reliable facial recognition algorithm.

---
Writing
One of my greatest disappointments is my high school language education. Unfortunately, studying in India meant that I had to follow the nation wide exam standards. This included schools from all across the nation. Naturally, the board that decides the curriculum has to take into account the different levels of resources available to different schools. This inevitably led to having a very easy syllabus. My English education unfortunately resulted in writing letters and articles in simple English. I never had the opportunity to develop a mature sense of identity through my words.
In hopes to facilitate that problem, I decided to start writing. Below are some of my writing samples. Just as a warning, they aren't the best. But I am learning with every word I write.
1)
The Words Unsaid
2)
The Broken Sleigh
3)
The Shadow
4)
The Crash
5)
First few lines
from the book I hope to finish one day
6)
Bulls Eye
(will be added later)
---
Math
Back in high school, I really enjoyed doing math modeling. Here is the powerpoint for a national math modeling contest that my team and I won in India. We modelled and showed numerically using the simplex method that it was not possible for India to meet its energy requirements now or in the future, using population, government spending and other parameters.

Here's the old presentation

slides

.

And here's an old picture.